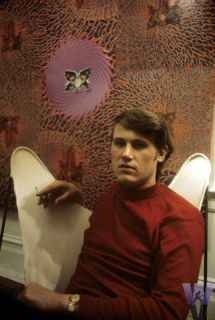 satty
---
Wilfred Sätty
---
San Francisco visual artist of the 60's and 70's. Here are Interviews, research, clues, events, along the last ten years . . . Here's the story of what happened to me when I met Satty... Two years after he was already physically dead.

To satty : I did the best I could I hope you enjoy it.--Claudio Moure

When you want to know about someone's life you either ask the person yourself or you ask friends .

Exibition
Part one: The interviews - by Claudio Moure after Satty's death - with Walter Medeiros, David Singer and Mark Twain Beherens
Articles and Exerpts - ART CRITIC THOMAS ALBRIGHT WRITES ON FEBRUARY 1982 AFTER SATTY'S DEATH . . . EXCERPT OF SAN FRANCISCO CHRONICLE - 70'S - BOOK REVIEWS ... EXCERPTS FROM REVIEW - AUGUST 1984 - BY KATE REGAN - SATTY:FEVER DREAMS OF THE CITY'S HISTORY
FILMS/EXIBITIONS/LECTURES...BOOKS


Death Certificate - Born April 12, 1939 - Died January 31, 1982.
There is a time in the span of civilizations when creative energy and the human spirit are wholly, if briefly focused. When this occurs culture in all its manifestations reaches its zenith. The moment passes; civilizations decline, only to be replaced by others. This process of life appears cyclic. Communities become tribes, turn into nations and become empires which, like suns, radiate their energy to the limits of their power, then decay and finally vanish, leaving behind only traces. This cycle, which may continue until our sun--or our planet--fails us..

[from back of Time Zone/by Sätty]

Please respect copyrights here. (c) 1996 by Claudio Moure

PRAYER AND ODE FOR SATTY - from Alan Cohen


anywhere....beyond infinity....
---
Wilfred Sätty - Exibition
---
Home - Part one: The interviews - Articles and Exerpts - FILMS...BOOKS
7
8
11
13
14
15
16
17
18
22
23
24
25
26
27
30
33
34
36
37
38
40
12
32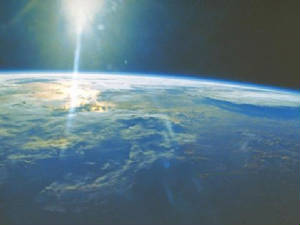 the sky is no longer the limit...
---
Wilfred Sätty

Articles and Exerpts

- ART CRITIC THOMAS ALBRIGHT WRITES ON FEBRUARY 1982 AFTER SATTY'S DEATH . . . EXCERPT OF SAN FRANCISCO CHRONICLE - 70'S - BOOK REVIEWS ... EXCERPTS FROM REVIEW - AUGUST 1984 - BY KATE REGAN - SATTY:FEVER DREAMS OF THE CITY'S HISTORY
---
Home - Exibition - Part one: The interviews - FILMS...BOOKS
ART CRITIC THOMAS ALBRIGHT WRITES ON FEBRUARY 1982 AFTER SATTY'S DEATH . . .

Another Ghost of the 60's is gone
by Thomas Albright -Art critic- The San Francisco Chronicle

It was later than the phone usually rings on Sunday night, and the voice at the other end was edged in black. It was Mark Green, the photographer and unofficial archivist of beatnik North Beach, who keeps accounts of the lives of its survivors like a scoutmaster watching over his troop on an overnight hike.
"I think Satty's dead," he said.
"A friend was walking by his place this morning and saw a body being carry out the door."

It has not been easy to check on Satty's whereabouts in recent months. One of the better known poster artists when the psychedelic era was in full flower in the 60's. Satty was as much a part of the scene as Dr. Hip or the Grateful Dead. For a few years, his life had been one long summer of love. He staged huge parties where socialites and hippies mingled, in a subterranean basement of the pre-earth quake building where he lived on Powell Street. He had converted the basement into a surreal environment that resembled a cross between Mrs. Havisham's parlor in "great Expectations" and something out of Luna Park. Arnold Newman photographed him in his underground sanctum for a spread on the San Francisco scene that was published in Look magazine.

But a year or so ago, friends said, the miseries hit. Satty retreated for days at a time to a crow's nest in the attic reached only by a rickety ladder where he holed up without answering the phone. He was in and out of hospitals and dry-out clinics. A coroner's deputy confirmed that a body picked up earlier that afternoon had been identified as Wilfred Podreich. This was Satty's real name. Death was caused, the deputy said, through "a fall from a ladder while inebriated."

Satty, (spelled with an umlaut over the a) was born 42 years ago in Bremen, Germany. He used to talk about the war-torn city where he grew up as "a big surrealistic playground." He was schooled in architecture, engineering and design, and spent some time working in Brasilia before he settled in San Francisco in the early 60's. It was the threshold of the psychedelic era, and Satty soon began making posters, developing an extraordinary collage technique that brought together both the technological and surreal sides of his background.

Satty gathered up old lamps, misshapen easy chairs, mannequins and dolls from trash bins in Pacific Heights and installed them in a basement hollowed into the mud under and old frame building near Fisherman's Wharf. The basement was divided into a warren of variously weird compartments like the different rooms in Hesse's Magic Theater. The building had almost as many levels, and ladders, as a Hopi Indian pueblo, a ladder from the second floor to the attic; another that afforded the only access to the basement; a third that led from the basement to a musty, windowless chamber on a kind of mezzanine that was like a movie set-version of an alchemist's library, lined with ancient books and presided over by a human skull. Here, Satty kept an incense and constantly expanding "image bank", snippets cut from old engravings, the photographs of contemporary news magazines and every other conceivable source. Sequested like a medieval copyist in his cell, working with the meticulous perfectionism of a Dutch diamond cutter and the obsessiveness of a paranoiac possessed by an "idee fixe", Satty combined and recombined these fragments into often magical collages where it was impossible to tell where reality ended and fantasy began.

The wine and roses - and grass and hash and coke - continued into the late 70's. There were four published books of Satty's work: "Cosmic Bicycle," "Time Zone," "The annotated Dracula," "the Illustrated Poe." There were free-lance assignments for Rolling Stone, the New York Times and Washington Post, and bits on French and German television.

Four or five years ago, Satty tore into a new project, a series of collages based on early San Francisco history. He went at it with an unwonted single-mindedness, working for days and nights at a time, and then burning out for equally long periods in the womblike aerie in his attic. His celebrity began to slip into the shadowy forgetfulness that engulfs the reputations of so many contemporary personalities who fail to keep their names continually before the public. His wife, a beautiful sylphlike woman who had wandered down from Sacred Heart Convent in Pacific Heights seven years earlier to check out the action in North Beach and had decided to stay, left late last year. Then, friend said, creditors began lining up at the door, and Satty started to drink. He was imperious, yet as passive and vulnerable as a small child. There was a similarly schizoid quality to his art. He was fascinated by the grotesque and bizarre, but he was also disheartened by the bland impersonality that he saw overtaking the lifestyles of the 70's, and there was another side of his art that sought to reflect a primeval kind of innocence, to reconstruct a futuristic Garden of Eden. Acquaintances said Satty had been miserable during the last year. He had planned to make a book of his early San Francisco collages, which had grown to more than 300 pieces, but he never finished the project. He broke his foot in a car accident, and his pelvis in another fall some month ago from the same ladder that he was found dead beneath last Sunday. Not long ago, he had dried out for a month in a Marin County detox center, and in recent weeks had seemed slowly and painfully to have been pulling his act together again. Friends tried to talk Satty into moving out of his North Beach sanctum, with its basement filled with hippie ghosts and echoes of vintage Grateful Dead. He didn't want to leave. As long as he stayed inside its walls, it was still 1967, and Satty could never quite square the fantasy world he had created then with the reality of the 1980's. When Satty died last Sunday, another bit of the 60's faded away and so did a little more of that decade's utopian idealistic vision. Funeral services are pending.

---

EXCERPT OF ART news MAGAZINE - MAY 1982 - BY THOMAS ALBRIGHT

As an artist, Satty occupied a curious kind of no man's-land in the San Francisco art world. He wanted to create a "visual language" that would be an alternative to the impersonal imagery of the mass media, a language in which the imagination was liberated to discover and explore. His sense of social mission led him to favor techniques of mechanical mass reproduction his collages were generally conceived not as unique, original pieces, but as prototypes for photographic reproduction; this did not sit well with an Art Establishment that tended to frown on such concessions to populism. On the other hand, although he was accepted as a peer by the poster artists among whom he worked designing advertisements for rock concerts, Satty's mode of expression was only remotely related to the upbeat, exuberant style of psychedelic art. His work evidenced its Germanic roots with a more somber, dreamlike realm of utopian, surrealist fantasy spiced by disarming accents of the bizarre and grotesque. Generally excluded from the museum and gallery world, Satty had by the early 70's largely turned away from making posters, adopting the published book as his principle vehicle.

---

EXCERPT OF SAN FRANCISCO CHRONICLE - 70'S - BOOK REVIEWS

The German-born artist Wilfried Satty, who has resided in San Francisco since 1965, has contributed 80 stunning black and white illustrations to "The Illustrated Edgar Allan Poe," the most profusely illustrated edition of Poe's works available. Satty personally selected 12 stories and two poems, choosing works he felt have the most unusual visual impact and that demonstrate the wide range of Poe's genius. Poe's writing ran the gamut from poetry to short stories and essays, "every form except the extended epic poem or ambitious novel to which most writers, both the America and Europe, were then turning their attention," writes Chronicle art critic Thomas Albright, who provided the introduction. Buy, he continues, "the sense of horror that pervades much of Poe's writings cannot, of course, be denied, fear forms one of the most universal realms of human experience, and no artist was more skillful than Poe at eliciting it." Examples of his nightmarish visions are depicted by Satty on the cover of This World ("The fall of the House of Usher") and on this page ("The murders in the Rue Morgue").

---

EXCERPTS FROM REVIEW - AUGUST 1984 - BY KATE REGAN - SATTY: FEVER DREAMS OF THE CITY'S HISTORY

The fantastic visions of Wilfred Satty conjure up a San Francisco so vivid, so hauntingly surreal and compelling that they may transform forever our understanding of the city San Francisco's history -turbulent, raucous and always dramatic- has swept artists and writers since the earliest days, but surely no one has evoked the exuberance, squalor and bewildering diversity of the 19th-century San Francisco life more richly than Satty in this collages. More than 100 of them have been chosen for display in the California Historical Society's sumptuous 19th-century mansion of Jackson Street and they are accompanied by lively quotes from "Annals of San Francisco," the city's first history and other contemporary records that inspired Satty to create a visual history as dramatic as the writings.

Drawings from his enormous collection of 19th-century illustrations, and using his knowledge of overprinting, collage, overlays, paints and offset lithography, Satty superimposed and juxtaposed images to create layered compositions of such wildness, density and subtle detail that they speak more tellingly than any static visual records of the time could do. His transformations of the original materials range from the discreet addition of a few whimsical oddities in the foreground of an etching, to the full-out hallucinations of an opium den or a ballroom swirling with romantic delirium. And the fact that these are all 19th-century images, radically revised by a 20th-century eye, gives one the eerie sense of shifting back and forth in time, space and perception. There's a startling sardonic humor in Satty's visionary history, but there is love as well for the reckless, plunging voracity of those early days. Satty's life was easily as turbulent as anything he portrayed in art. Coming from the "big surrealistic playground" of war-torn Bremen, Germany, he settled in San Francisco in the early 60's, at the very beginning of the psychedelic age, and became one of the best known poster artists of the time. Gathering around him a weird and wonderful array of found objects, he created a subterranean dwelling on Powell Street near North beach that the late Thomas Albright described as "a cross between Miss Havisham's parlor in "Great Expectations" and something out of Luna Park. His large parties, mingling socialites and hippies in a happy confusion as raucous as any of the bar room tangles he collage , were legendary events. Obsessed with extending the mass-media possibilities of lithography to create his own provocative revisions of reality. Satty created an enormous "image bank" from which he snipped and intricately pieced together his collages. His end was as abrupt and tragic as that of many earlier California dreamers: Satty died in 1982 from "a fall from a ladder while inebriated," according to the San Francisco's coroner's office. He was 42 years old, burnt out by the very intensity and imperious innocence that illuminated his art.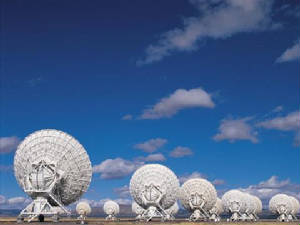 transmitting and receiving...
in any language, will be in touch...

---
Wilfred Sätty
Part one: The interviews - with Walter Medeiros, David Singer and Mark Twain Beherens
---
Home
-
Exibition
-
Articles and Exerpts
-
FILMS...BOOKS
Part one: Notes from The interviews

When you want to know about someone's life you either ask the person yourself or you ask friends ...

Note: All interviews are from 1991 after Satty's death by Claudio Moure and are based on his notes
---
Interview with Walter Medeiros
On September 18th. I spent my last dollar crossing the bay bridge getting to Berkeley where I was greeted by Walter. hewas watering the garden in front of his residence. My eyes were starving for pictures of Satty, but to my surprise only one small poster was behind the front door. I have to mention that I saw some other interesting posters from other artists hanging from Walter's walls. But anyway as usual I explained to him, how I've got to know about Satty and his work.

I didn't go through the regular questionnaire because I was getting bored with asking the same thing over and over again, but I've learned some new things about Satty, such as: The most money He ever got was $25.000 for the printing of the "Illustrated Edgar Allan Poe". Satty went to the bathroom and then when he was climbing the stairs back to his attic he leaned back and felt backwards having a concussion resulting in his physical death.

He was extremely paranoid of a bunch of different things at the time of his walk "into the other side". Walter was showing me the originals from a work that Satty was compiling for years, It was about the Gold Rush time in San Francisco, and one of his last requests to Walter was to get that book published; unfortunately for different reasons ranging from funding to lack of general interest from the publishers side the book never saw the light.

I rely felt in front of Walter that 50 percent of me was alone, that 50 percent that believes in the magic of Satty, was kindly destroyed by the reality that Walter was putting in front of me.

Finally the 50 percent that agrees with his reality told him: "But in fact Satty's death is a tragic event".
---
Interview with David Singer
at his residence on Saturday July 28th. from 7.30Pm Till 11.50 PM.
When I fist met Satty he has already being living for about six months in the house of 2141 Powell St. I went to his studio that was located on the street level on the left side of the building when facing the front. On the right side of the building was a garage that was used as a motorcyclist club. The rest of the building was occupied by students from the San Francisco Art Institute, the building therefore was a total chaos.

The year was 1970 and everyone was in some kind of "high" . I started talking to him, and after 15 or 20 minutes water started falling from the ceiling, so Satty all of the sudden got frantic, went outside next door, went upstairs and into the apartment were the water was coming from, and what happen is that a junkie that used to lived there, left the water running in the bathtub , he was so high that he just forgot about it, and flooded the whole house. So Satty started running up and down , screaming and struggling with this guy in an attempt for him to clean up the mess. That was the first time I met Satty physically , but in a way we already knew one each other through our own artwork that we have been seeing around town.

Also at that time in the same building, on the back apartment behind Satty's studio, there lived a German camera repair man, who would fix any kind of professional photo cameras. Stores around town will send him any impossible repair, that he, of course would fix up. His name was Willie.

Short time after I moved in, Satty went to talk to the owner of the building a woman named Ellen Buchannan , she could not care less for the structure, she wanted to get the rent and enough money to cover the taxes, so the house was just an investment for her.

Satty proposed her to kick out all the unwanted tenants, but in exchange he would be the manager of the building. The lady agreed, so, the motorcycle club and the junkie and everybody else that can not be trusted or didn't pay the rent went out the door in a one way trip.

Collage and Illustrator and ... Satty style.

To Satty the style was the collage and he made a collage with the people that surrounded him. Life is an entire collage, he illustrated a lot and you can see that in his two published books "the Cosmic bicycle" and "Time Zone", He would have this kind of satiric humor on his illustrations.

Satty had a sense of humor for everybody and he would laugh of situations and people, but he would not laugh and criticized himself, and that was a problem in his personality, he used to make this sarcastic illustrations like the one about myself "Returning to quakertown from Haight street" . The image was this guy laying naked on the floor with a bunch of Quakers sitting and looking at this guy in a judgment attitude, Satty, then will point at the guy, and in a kind of circumspect-secret tune will whisper to you: See . . . this guy here . . . is David Singer . And he will trip people's mind in this way with different stories and tales like that.

Yes, he was a person that liked to meet hundred, thousands of people, he used to fabricate parties with any excuse, if someone was living back to Europe or anywhere, he would create a party in celebration of the departure of such or such person, so he was always surrounded for people, he was a showman, he needed the people.

Back in 1970 Satty met a man called Doctor Caligary, he was an antique collector , he and his wife used to be involved in esoteric worship, ranging from the way he used to dress to Satanism. It was obviously a sign of the times they were living , well Satty started getting involved and after Caligary's death in 1972, (he jumped off the Golden Gate Bridge), Satty kept evolving this part of his personality, I have to admit that much of this was part of a show that they mounted with Caligary, for instance, Caligary would know that two reporters from New York will come to the city in the next week and he will run up to Satty and they both will prepare a misce-in-scene to show and give this people what they were looking for, because they figure out, that if they become famous, and be in all magazines nationwide, then they will do wherever wanted to do.

So this people would visit Caligary at his antique shop and he would lure the reporters telling them that he will take them to an unbelievable place, that they must see. . . That place was Satty's basement, loaded with wherever they expected to see, from skulls to alchemy books, from candlelight's to psychedelic lights.

Satty was born in 1939 and when he was about five years old witnessed the total destruction of his native city, Bremen , he would run with his mother and brother into the mountains and waited there for the bombs to stop. He grew up inside ruins, and He was his family, I have never met his brother, but I knew that his mother was living in Germany and that his father died during the second war.

Satty did not have an specific "best friend", he used to hang around with different people through different times, Caligary's friendship is one sample of that.

He had different faces towards different people ,for instance, he would be very close to Caligary, getting crazy and having as much sex with many girls in town, or having weird stories in between them. But also he was a very good friend of mine, and I will not attempt to push or get in between of what was going on in between them, so, we used to respect each other's limit ... sometimes. Satty was the kind of person that will wake you up at am and just tell you "here, swallow this", and give a hit of acid and take you along with him in a two day trip, without asking you if you had any plans at all, just "kidnapping" you into his world.

Sometimes he will wake you up telling that he "just came from the moon", and he would give me a shoe box telling me that a piece of lunar soil was in the box and just close the door and live , I , then would open the package to find dirt from the same backyard, mixed with pieces of broken soda bottles and debris, I would even see the hole he digged himself, that was Satty, a never ending surprise box.

If he hallucinated??? are you kidding me?, he was high all the time, with uppers and downers, he had a huge pharmacy in the basement and due that many doctors that he used to know owed him many favors, like lending a room to spare sometime with the secretary, he therefore had anything he wanted...

The rest of the evening David Singer showed me his art work. David is a single man, very polite and he enjoys conversation a lot. He still does the poster design art work as a way of living.
---
Interview with Mark Twain Beherens
from 8pm till 2am at the cafe "Vesubio" , in North Beach.
I got to the Vesubio Cafe right across the "City Lights" bookstore, in the boundaries of what it used to be the extensive Italian neighborhood, now shrinking every day.

Mark was right on time, we went upstairs and immediately he told me that he have chosen this place because Satty use to frequent the place back in the early 70's . It was a picture in the wall with about 100 local artist from 1971, in which you could see Satty among many others.

I rely feel comfortable having this conversation with Mark, every minute that I get deeper into Satty's world I'm founding him and his universe more and more familiar to me .

His personal obsessions, the way he started changing in the mid-70's, his fears and his necessity of communication it reminds me a little about myself, but I do not want to mistake identities.

Mark added more information to the previous map of the house started by David Singer. The house or "The north beach U-boat" as it was called by singer, was in fact a collage of Satty's family that he never had or left back in Germany in the remains of a post war Germany and the "new one".

Mark was the younger one, like the younger brother, David Singer was like the "middle" brother , and Hubert Von Friesen (an old extravagant aristocratic man that lost everything in the second war, and by that time he was waiting tables at the St.Francis hotel) like his grandfather or perhaps father, among other people that Satty brought to the house, was in way his family collage.

But he was self-centered, he was the captain of the ship. A ship that used to welcome aboard all kind of people , from ambassadors to street people. He had managed himself to interconnect the house through a series of tunnels or passages that allowed him to move around the house without having to walk in between the people.

Satty alienated a lot of people he was very obsessive All of us living in the house would have a different reaction towards his attitudes, for example David Singer was very passive, John Goodman, the Englishman, would laugh at his face, and myself, used to stop him all the time, leading this to different confrontations with him. I was the first person in realizing back on 1975, that something was starting to be wrong with Satty's attitude. He started to become paranoid, maybe because of his continuos high, he would start talking that it was plot against him, or just doing or saying nonsense things. "As above so below" , he used to say, giving the meaning of our location in the universe. But he got caught in his own net in between "real drug" and the "real real", without being able to tell the difference. The last time I saw Satty, I was sitting at Enrico's cafe , back then an amazing place that will gather people from all kind of social levels. He was behind the wheel of his Volkswagen van, this was two weeks before he died, then being at the same bar two weeks later I came to know that he was dead. Lourdes Livingston told me the bad news, and in spite that somehow I was already expecting an end like this, It rely schocked me. I excused myself from the table and I went to the phone to call David Singer, he was with Walter Madeiros, that he just have arrived to his house to tell him about the Satty's death, so I told him, and he just said "I'm with somebody and I have to hang up, then he told Walter "Satty's dead", and Walter answered "that's the reason why I'm here today", to tell you that.

His anxiety to have everything under his control did not extended to control his life. Mark showed me pictures of some people at the basement on Satty's place, people like Antoine Levey, Michael Douglass, a picture of him cooking in a little home made stove. Mark also mentioned that Martha, Satty's wife, was very faithful to him, but that at one point, the same way that happened with Mark and David, happened with her. She was slowly being drag into this whirlpool that Satty got trapped in the last two years of his life , were he used to drink like sponge.

Sometimes I wonder how many more people should I interview, and why, what kind of answer I'm looking for , when I don't even have the question. Satty was a positive energy, he loved people, as much as love could be for the country and people that bombarded and flattened his hometown back in 1945, when he was six years old. When I asked Mark about Satty's brother, he mentioned that he met him at the funeral.

He is the opposite that Satty was . Back in 1982 his brother used to work for Lufthansa and be the typical German-office uptight kind of person, in few words was the kind of people that if you never meet them in your life, you are not missing anything. That was the first and last time that I saw him. But I remember his mother, a very old sweet lady. When I asked him about Walter Madeiros he told me that he was trying to publish a book that Satty was working on for years about the pre-1906 earthquake, in San Francisco.

That Walter felt like a necessity to publish this book, like that was his last wish. And perhaps because Satty did this, also felt that he could be the person to take care of his belongings after he was gone, so all his will was written in a single sheet of paper, living Walter Madeiros as his only inheritor.

So, after drinking a couple of glasses of wine we finished the interview, more than an interview it was like seeing someone you use to get aquatinted with, we left the place at almost 2am, in a cold summer night of San Francisco.

We stopped a couple of minutes in our way back in front of the 2141 Powell St. building, and nobody was around in the already desert streets, just me and Mark, like in a way, walking alone through the past stories of an amazing past Labyrinth.
---
Please respect copyrights here.
---
Comments
on Wilfred Sätty:
"Claudio I knew Sätty better and longer than Madeiros or Mark or others.
I will be happy to answer your questions if you should have any.
I live in Italy so it must be trough the net... all the best Micahel Bowen..."
"Claudio,
I was a friend of Sattys. Michael Bowen suggested I look at your tribute to him.
I have a short elegy I wrote after his death. Would you like to add it the site?"
Regards Allen Cohen
Satty, hellow again, Claudio...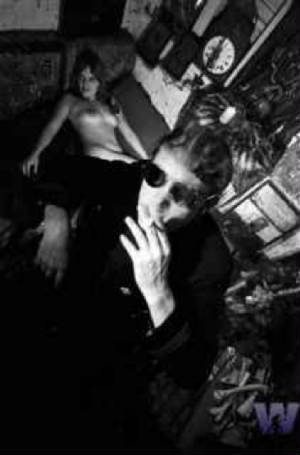 Satty